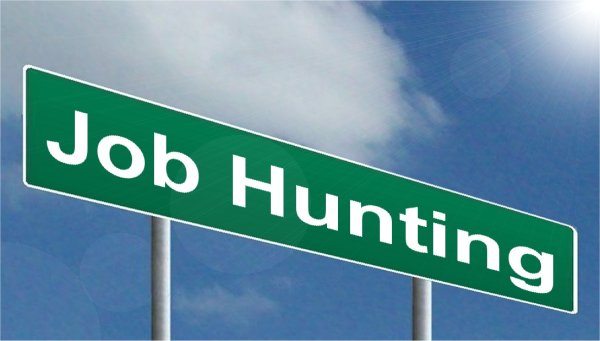 How to Find a New Job Fast

How to Find a New Job Fast
When it comes to finding a new job, it is no easy task. In fact, if you haven't been in the job hunting game for a while, finding a job might seem impossible. This is going to be true for individuals who have just been fired from a long-term position and might now have to face reality that they may have to look for a new job. The good news is there is plenty of opportunities available and with the right skillset, you will be successful for any interview you decide to go for.
However, this is where things fall flat on their face. Many people don't know how to begin the job hunting process and become stuck with fear and anxiety. Despite this, job hunting is very easy and if you go in with a positive attitude and some insider tips, the path can become a lot clearer. That is why, with this article, you are about to learn the best methods for getting a new job lightning fast. If you manage to execute these process quickly and effectively, you will have no problem landing yourself your next dream job.
Still sound interesting? Well, we suggest you continue to read on.
Know Where to Look
One of the most important pieces of advice we can share with you is knowing where to look when looking for your next job. There are so many sources and places to scout and many people can become overwhelmed with the choice.
Using the Internet
This is amplified by the internet. However, we actually encourage you to look on the internet to begin with and to not just use it on that one occasion. You should be going to Google and search for jobs in your local area every day. Google Alerts is a nifty feature that allows you to keep track of any positions in your local area and it is very easy to set up.
Look Local but Also Don't Restrict Yourself
As well as the internet, the old-school ways still work best and by simply asking around the neighborhood and looking in newspapers, jobs can be found readily available. However, although looking local can work and you can find a job right around the corner, you should always keep your options open for commuting. This is truer for people in a desperate search but it is not as bad as it might first seem. Many professionals suggest that commuting gives you time to read, learn and think.
Go for Jobs No Matter How Prestigious
Lastly, aiming both high and low is suggested when looking for a new job. You need to identify places that are very hard to get into as well as easy options. Don't be put off by a company's size and authority. If you have the talent they're looking for, they'll hire you.
Stop Waiting Around
This is probably the number one killer when it comes to finding a new job. People will often sit and ponder about it for weeks before they attempt to make any difference. This is a precious time wasted and all that time thinking could have been used to produce a job opportunity.
Plan Ahead
When you're planning to get a new job (or at least search for one) you need to write down and plan a strategy before searching. You should not go in like a rhino and apply to every job to find. Make a list of places that you want to work out and ones that sound fun. Even if the company is ridiculously hard to get into, write the job down. You should also try to write down everything you are good at and any talents you have. This also includes identifying things that you have picked up over the years that might be useful in the work environment. Whatever it is, write it down.
Do the Research
Before going out and applying to a company you should do the research and find out what the company is all about. Although a job might sound very exciting on the outside, it might be very difficult and boring on the inside. Make sure to investigate your dream job and assess whether it is really as great as it puts out to be. If it isn't, you may have to change your preferred career path.
Use Your Readily Available Sources
When you find yourself jobless you may feel like nobody is on your side. In fact, there are a lot of people on your side and you have a ton of unused assets and resources at your fingertips to help you in your job hunting efforts.
Look to your Family
Even though it might not seem apparent at first, utilizing your family to help on your job searching is very useful and can yield some great results. A lot of time, high-level positions are not only filled because of qualifications but also because there was some personal connection. This statistic is even higher when the market is in an unhealthy state. So if you have any family in corporate jobs it might be a great idea to ask for a referral or recommendation. As they're family, I'm sure they will give you a good one.
Use Your Previous Employment
This also might seem like a strange one but if you have been fired for whatever reason, you may be able to ask your previous job for a few favors. One common favor that you can ask your old boss if to see if they will review your old resume and make some suggestions. This will help you identify any weaknesses in the document that you don't want future employers to see. Some companies will offer career counseling among dismissal and we urge you to take this opportunity to learn how to find your next big job.
Be a Professional
When it comes to job searching people can get sloppy. They don't take it seriously and, as a result, they don't tend to get the job they wanted. It is important that you act professionally when you're searching for a new job and eventually, new opportunities will begin to rear their heads.
Get a Good Email Address
This is such a classic that we've seen much too often. People will use their old email address to contact new job prospects and, as some of you may know, those old email addresses might not be appropriate for professional career emails. Make sure that your email tells employees who you are and doesn't give off a weird smell. The best advice we could give you is to keep it the same as your name.
Treat the Searching Like a Job
This is also important and will make sure you do the task thoroughly and effectively. If you are treating job searching like a job itself, you will be doing something every day and will remain consistent in your efforts. This is important as it builds momentum throughout the experience and helps you get those jobs quicker.
Conclusion
Finding a job is a hard and difficult experience that many of us will have come across in our lives. Whether it is your first time searching or you've just been fired, having the proper knowledge and preparations can be a lifesaver, helping you find a job so much quicker. You need to stop messing around and knuckle down when it comes to searching for a new job because, eventually, you will become desperate. Use the tips above to guide your searching and you'll find a job in no time at all.
Related Post
Finding a good, reliable job is difficult and you normally have to have a number of important qualifications to get the role. This is even t...
When it comes to presenting yourself in an interview, image is very important. Although you may think that it is all about the knowledge and...
Getting a job in the modern world is not very easy unless you have a number of unique skills and qualities that the employer wants to see. T...