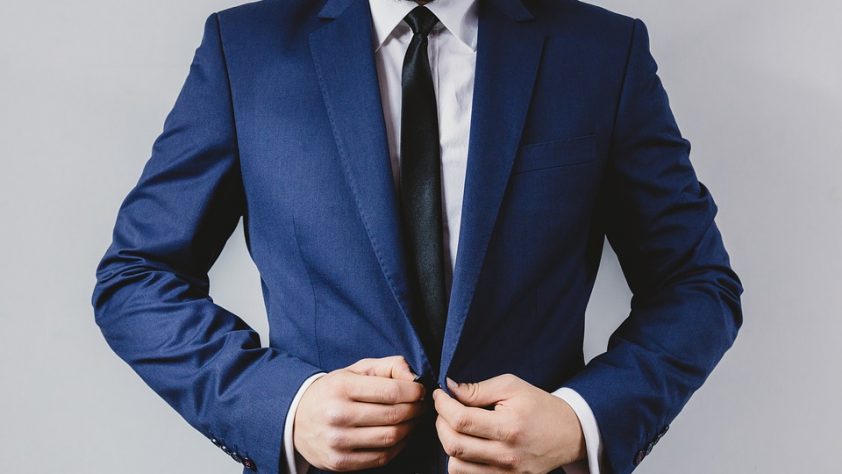 Clothes and Jobs: How Should You Present Yourself at an Interview?
When it comes to presenting yourself in an interview, image is very important. Although you may think that it is all about the knowledge and experience you've had, the employer's first impressions are going to have an influence on their final decision whether or not to hire you. This is why, when you are going to interview, you need to make sure you are dressing to the desired dress code.
In some interviews, you will be required to wear a suit and a tie or a dress and heels if you're a female. This is, in most cases, for a professional role that requires a lot of experience and qualifications. You won't always have to dress up for the occasion, however, as we will explore later in the article. However, the main thing you need to know before going into the interview room is what they will be expecting from you in terms of clothing. The last thing you want is to turn up as a slob for the interview and get turned away the moment you walk in the door.
We know getting ready for a job interview can be stressful, especially when it comes to clothing. I can remember myself now going for an executive position and I was still asking my mum and girlfriend what I should be wearing! That is why, to help you out, we have put together this little guide. It will go through what you should aim to wear at interview day depending on the position you're going for. If you continue to read on, you will have little doubt next time you're shopping for interview clothes.
Sometimes Dressing Up Is Not Required
The first thing I want to discuss with you is the fact that not all interview situations are the same. This is an obvious thing to say but it is important to remember. Each new interview requires different knowledge, different understanding (about the company, etc.) and different clothing.
Before reading further into this article, you need to realize that assessing the dress code before the interview is critical. Of course, you can never dress too well but it is the latter that is worse – dressing down for the role. Saying this, you can still get funny looks if you go ahead and apply for a café role in a tuxedo and bowtie, so be sensible.
In general, the higher the position, the more you need to think about your clothing and appearance. We understand that you will want to be judged on your experience and personality and not your appearance but, unfortunately, stereotypes still exist and sometimes it is better to just follow them.
Now that you understand this, let's move onto the meat of the dish – what should you wear at interviews (depending on their role "level").
When Should You Dress-Up?
For a general rule of thumb, you should dress up for high-level positions. These include manager roles, executive positions and anything above that. However, if you're going for a standard corporate job, they might also like to see a suit or skirt at the interview. When you dress up, you aim to impress and show power, so make sure you have something fantastic. Here are some choices for men and women.
For Men
When it comes to dressing for a professional role, (luckily for them) men have it easy. The staple default you guys can always fall back on is the classic suit. Make sure that it fits you well and is properly washed. Sometimes, a tailored suit can look the business. The suit should be a dark color either being navy, black or grey. The suit should be accompanied by a long white shirt and a tie. Make sure the tie goes with the suit, meaning no bright colors!
Standard black socks and smart leather shoes should accompany the outfit, along with a neat haircut and no accessories (with the exception of a watch). Make sure you wear a belt and carry a portfolio case with you into the interview as it demonstrates organization and professionalism.
For Women
Unfortunately, the girls have it a little more complicated. Unlike men, there is a range of options women can take when it comes to dressing for a professional interview. They too can go with a suit but they also have the choice of a dress or shirt. You also need to make sure you have necessary accessories, like purses, bags, and jewelry. Here is a general outline of a suitable professional interview outfit.
Stick with the suit. It is a classic and works well for women as much as it does men. However, make sure the suit's shirt is short enough so it is still comfy but long enough so it is not too revealing. Make sure you have a coordinated blouse with the suit and wear smart conservative shoes. Although jewelry can add to the outfit, make sure you don't have anything dangling or cheap. If you are going to wear jewelry, make sure it is top-notch. Accompany the outfit with a neat haircut and carry a portfolio or briefcase into the room.
When Should You Take It Easy?
This is going to be a difficult section because there are a variety of situations where you may not need to dress as professionally as above. There are going to be different companies, different positions and even company values that can come into play when it comes to dress code. In some companies, you may be able to ask what you should wear to the interview. I was once emailed by a company to not buy a suit, as they were more worried about my knowledge than my appearance!
However, to save you some time, I will direct you're attention to some outfits you can use in different situations, including the start-up outfit, business outfit and the "no dress code" outfit.
Final Words
When it comes to preparing for an interview, the outfit can be the make or break factor, especially if you're going for a professional role. It is important to identify the role you're going for and its associated dress code. If you turn up to an interview dressed like a slob, the employers are going to judge you immediately and the first impressions are not going to be great. Make sure you follow the advice given above and do some research into the outfits linked when you're not required to dress professionally. With the right attitude and outfit, you're bound to win them over at the interview.
Related Post
Finding a good, reliable job is difficult and you normally have to have a number of important qualifications to get the role. This is even t...
Getting a job in the modern world is not very easy unless you have a number of unique skills and qualities that the employer wants to see. T...
How to Find a New Job Fast When it comes to finding a new job, it is no easy task. In fact, if you haven't been in the job hunting game fo...