Walgreens Job Application
Walgreens Job Application
A Walgreens job application is available in the below section. This page goes through the history of Walgreens, various job descriptions, benefits, and how to apply for a job at Walgreens.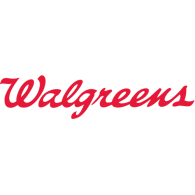 History of Walgreens
Currently one of the largest drugstore chains in the United States. As of 2009, Walgreens runs and operates over 7,000 stores across every 50 states.  Founded in 1901, their headquarters are located in Deerfield, Illinois doing over 63 billion in revenue during the 2009 fiscal year.
Hours of Operation: Mon-Fri: 8:00am-10:00pm; Sat: 8:00am-10:00pm; Sun: 8:00am-10:00pm
Minimum Age to Work Here: 16 years old
Positions Available: Beauty Advisor, Service Clerk, Sales Associate, Reset Clerk, Revision Clerk, Photo Specialist, Store Team Lead, Retail Management Trainee, Pharmacist, Pharmacy Technician, Sales Associate, Data Entry Specialist, Pharmacy Manager, Assistant Manager, Store Manager
Background Check Required? Yes
Negotiation: Set hourly rate.  There is no room for negotiation.
---
Walgreens Job Descriptions / Average Wages
Cashier: You will be responsible for running the cash register, ringing up all orders that come through. You will answer questions, scan coupons, and ensure that the customer is happy. This position will pay an average of $7 to $10 a hour.
Team Member / Associate: You're going to be in charge of running the entire floor where you're going to help with stocking shelves, cleaning the areas, as well as assisting customers with any questions that they may have about a particular product. You will also assist the other associates with any jobs that may be available. The average wage is anywhere from $7 to $10 a hour.
Assistant Manager: You will be the right-hand man to the store manager. Your duties will include stocking the shelves, making sure the store is clean, as well as ensuring that your employees are doing a great job. This job pays an average of $15 to $20 a hour depending on your experience, as well as location.
Photo Tech: As a certified photo tech, you're going to assist all the customers with their photo purchases, as well as consult with them on any purchase questions that they may have. You will print, process and ensure that all the photos that come out are of 100%. The average photo tech makes anywhere from $7 to $10 a hour.
Pharmacy Technician: Your duties will include helping customers receive their orders, answer the phone for incoming prescriptions, as well as assisting the pharmacist with whatever issues that they may have. The average wage for this particular position is anywhere from $9 to $14 a hour.
Store Manager: You're going to be in charge of running the store. You're going to assist with opening, closing, as well as ensuring that it's meeting corporate standards. You're going to assist with the hiring process, as well as the payroll process and more. You will also assist other associates with any duties that they need help with. The average wage is anywhere from $44,000 to $80,000 a year.
Walgreens Benefits
Life Insurance
Paid Disability
Sick Time
Holiday Pay
Jury Duty Pay
Prescription Coverage
Medical/Dental
Walgreens Atmosphere and Perks
The perks offered in this company will likely satisfy people who are in need of part time and full time job. Aside from the fun and worker friendly environment, Walgreens employee benefits supplement worker pay rates. The entry-level newly hired employees will enjoy job benefits like flexible schedules, paid job training, health and wellness perks, future planning bonuses, and further employment benefits.
Walgreens Interview Questions
Do you think you are qualified for the desired position?
What aspects of pharmaceutical work do you find most appealing and most challenging?
If you found a coworker stealing drugs from Walgreens, what will do most likely do?
Do you have any experience in customer service?
What do you think makes you stand out from other applicants?
How do you handle stress and work under pressure?
How will you deal customer who isn't satisfied with a product?
How flexible is your schedule?
When are you available to work?
---
Walgreens Interview Tips
In-store skills assessment should be done before you can qualify for the higher screening process which is the interview. After receiving the results from skills assessments, Walgreens contacts successful applicants. Take note that the company is looking for enthusiastic and friendly sales associates. These traits should be manifested during the interview. You should always show professionalism and willingness to work with all the commitments when you will be given the chance to be hired. Make sure to describe your previous work experiences that will be useful for the company especially those that concerns excellent customer service. Do not bash about the precious employers or coworkers. You can made mention also of your weaknesses aside from the strength that you have but make sure to really ensure them that you are doing something to turn your weaknesses into positive traits.

How to apply to Walgreens
You can submit a Walgreens job application on the Walgreens Career website. Here, you will be able to browse for particular openings, as well as a more in-depth review on what each job entails. Browse the job descriptions and see which job opening pertains to you.
If you don't want to apply online, you may also simply walk into a local store and request a hard copy Walgreens application to fill out.
Walgreens Jobs
jobs by