Lowe's Job Application
Lowe's Job Application
A Lowe's job application is available in the below section. This page goes through the history of Lowe's, various job descriptions, benefits, and how to apply for a job at Lowe's.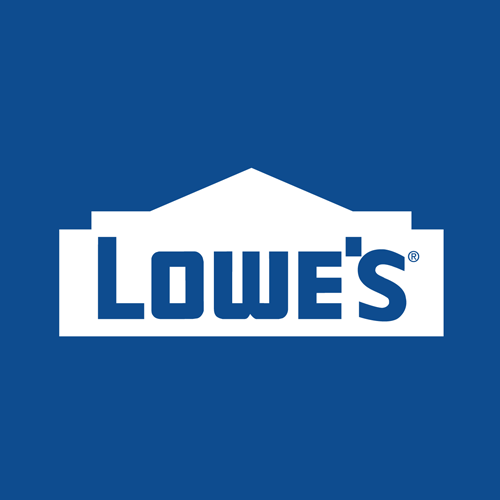 History of Lowe's
Founding in 1946, Lowe's today has over 1,700 stores located across both the United States, as well as Canada. Following The Home Depot, Lowe's the is the second largest hardware chain, just ahead of Menard's. In 2009, Lowe's had over 47.2 billion in revenue.
Lowe's Companies, Inc. was founded in the year 1946 with its headquarters located in Wilkesboro, North Carolina, United States. This company is a chain of retail home improvement and appliance stores that serves over 14 million people in a week and operates approximately 1,710 stores in the US and another 20 retail stores in Canada. It ranked as the 43rd in the Fortune 500 list and considered as the 2nd largest hardware chain in the US. As of 2010, its reported revenue was US$48.815 billion with more than 234,000 employees all over the globe.
Hours of Operation: Mon-Sat: 7:00am-10:00pm; Sun: 8:00am-8:00pm
Minimum Age to Work Here: 18 years old
Positions Available: Team Member, Cashier, Receiving Clerk, Sales Associate, Loss Prevention Manager, Loss Prevention and Safety Specialist, Sales Manager, Delivery Driver, Sale Specialist- Plumbing, Customer Service Administrative Assistant, Customer Service Representative, Project Specialist- Exteriors, Sales Specialist- Installed Sales, Sales Specialist- Building Materials, Sales Specialist- Commercial Sales, Sales Specialist- Nursery, Sales Specialist- Outdoor Power Equipment, Sales Specialist- Sales Floor, Distribution Manager, Assistant Manager, Store Manager
Background Check Required? Yes
Negotiation: Every position has a corresponding salary rate; thus there is no room for negotiations.
---
Lowe's Job Descriptions / Wage Averages
Cashier: Your duties will include running the cash register, assisting those with their purchases, as well as answering any questions. You may also be asked to help with odd end jobs when the store is slow. This position pays anywhere from $8 to $13 a hour.
Head Cashier: The head cashier is going to be in charge of managing all of the cashiers in the store itself. You're going to help keep the front flowing, where you're going to assign tasks, as well as even help with ringing other people up. You will also work in the cash office ensuring that the cash meets up to the daily til and more. This position will pay anywhere from $9 to $15 a hour.
Sales Associate: You're going to be assigned to a department where you're going to help customers with questions, as well as help them find the product you're going to need. You're going to help stock shelves, keep your department clean, as well as ensure that the department is running at 100%. You are one of the most important members of the sales team because you are responsible in advertising and selling the products and services of this company to potential customers. It is also a part of you responsibilities to give you best effort in order to increase sales and raise business income and profit. You will more than likely answer to the main department manager. The average wage is anywhere from $8 to $18 a hour.
Sales Specialist: You're going to be in control of a department helping customers with any questions that they may have about a product. You may be asked to fill orders, help stock shelves, as well as keep your department clean. You're going to envisage the future sales of this company and ensure that the sales forecast made will be accomplished at the end of the estimated date. A sales specialist must have exceptional skills in selling products and services and administer sales calls to customers. This is going to require experience and will pay anywhere from $10 to $19 a hour.
Team Leader: You will be in charge of a particular department. You may be asked to run schedules, handle customer complaints, as well as instruct employees on what to do during a particular shift. You're going to manage the operations and problem-solving activities in order for the team to accomplish the expected and set level of production and service that company needs. You will lead in the development and merchandising of products and make certain that everything is going smoothly for both employees and customers. This position will pay anywhere from $11 to $16 a hour.
Customer Service: This duty will require you to work the front desk. You will answer phones, assist customers with any questions that they may have, as well as processing returns. This position pays anywhere from $8 to $15 a hour.
Department Manager: You're going to be assigned to a department within the store. You're going to assign tasks, help schedule, as well as ensure that the department is running at 100%. You're also going to help other employees within the department with various duties such as stocking shelves and more.  You're going to work in a retail type of store and manage the department and its employees as well as the functions and sales of the unit in order to meet the desired profit goals. You will do and maintain product presentations, system of processing daily cash dealings by segregating any overage and shortage, and guide employees' daily activities. The average wage is anywhere from $12 to $23 a hour.
Sales Manager: A sales manager will periodically monitor the preferences of the customers and recognize the sales potential and inventory requirements as well as to analyze the statistics of sales collected by the staff. You will also manage and head the actual circulation of a products and services to the customers. The average wage for this job is $55,168 annually.
Lowe's Benefits
Health Insurance
Term Life
Sick Days
Short / Long Term Disability
401(k) / Stock Purchase Plan
Lowe's Atmosphere and Perks
If you want fun and fast paced working environment, Lowes is the best company to start your career. Employees are given flexible time for work and will also avail a compensated job related training. If you will be listed to be one of the qualified employees, you will also get access to retirement benefits, medical and dental insurances and other perks.
---
Lowe's Interview Questions
How did you know about the vacancy in the company?
Can you describe the kind of experience you have with tools and home improvement?
If you happen to deal with a customer who doesn't know about home improvement, how would you interact with the guest to address their needs?
If you were a tool for home improvement, what kind of tool would you be?
Are you also shopping at Lowes?
If you are to assess your skills, which departments are you strongest in?
How will you deliver outstanding customer service?
What would you contribute to improve the store?
How will you handle work under pressure?
How will you act as a key team player in this industry?
Why will Lowes hire you?
Lowe's Interview Tips
You will have an edge to be hired at Lowes if you have proven your skills in the hardware industry. After you have applied for a position in the company, you will be notified for an interview within two weeks. The steps involved in the interview process include one-on-one interviews, personality tests, drug screening, and background checks. Interviewers at Lowes are asking about the applicants' job-related skills like dealing with customers and coworkers. If you can show evidence about your skills related to hardware industry, you will most likely be hired. Answer all questions tactfully and with all honesty.

How to apply to Lowe's
If you want to submit a Lowe's job application you can head to the Lowe's Careers page. Here, you will be able to see what job openings that are available in your local area. From there, you can fill out an application online.
If you don't want to apply online, you can head to your local store and fill out a Lowe's job application on a kiosk located within the store. You can ask an associate for more details.

Lowe's Jobs
jobs by