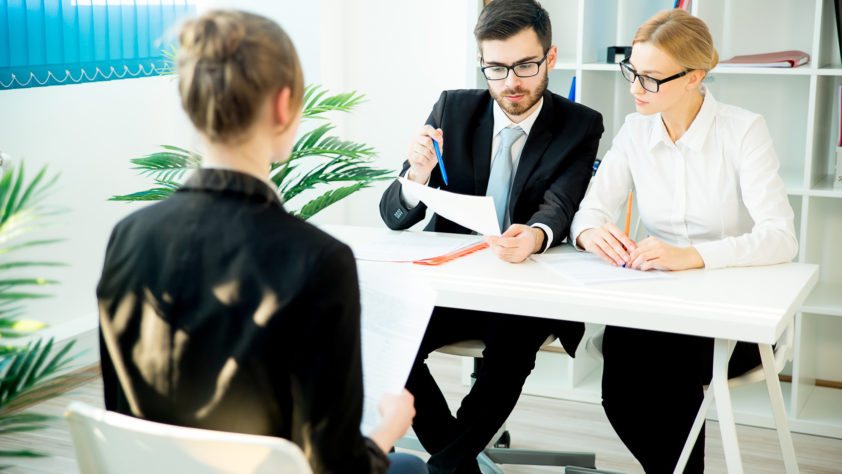 How to Prepare a Professional Resume For When You Apply to an Online Job
Pounding the pavement. Knocking on doors.
Those are some of the phases one doesn't hear anymore when it comes to job hunting.
In this digital age, as more things become automated, so does the quest for finding work.
This means job seekers need to know how to appeal to potential employers if they want to get an interview.
Before applying to various jobs here is how to prepare a professional resume, and make a great first impression.
Knowing How To Prepare a Professional Resume Improves Chances
These days, some people are sending outrageous and creative messages to employers to get noticed.
This isn't necessarily a bad idea, but creating a resume with an easily viewable format and emails well is always a good start.
When thinking about how to prepare a professional resume, it is important to make sure it's easy to read.
Most recruiters do not have time to read long resumes that are several pages.
Less is more.
If they can read a resume and make a quick determination about an applicant, they will appreciate it all the more.
Keep These Guidelines in Mind When Making a Resume
When creating a resume, make sure it follows a few basic rules that employers look for:
Save it in PDF format so it is easy to open and unchangeable
Focus on experience, education, and skills, and tweak as needed
Use a simple font, like Times New Roman or Arial
Keep the font size between 11-12
Find a template, and tweak it to meet the needs of the resume
When considering how to prepare a professional resume, think about what will appeal to the industry.
Searching by job sector is how most people find specific jobs.
The resume can change to the demands of that industry.
When It Comes to Formatting, Consider The Pros and Cons
Resumes come in different formats.
The different ways to format a resume include:
Combination
Functional, also known as skill-based
Reverse-chronological
Deciding which resume format to use depends on the needs of the job seeker.
There are pros and cons to using the various methods.
Combination resumes put an emphasis on skills, and are helpful for those who change career paths.
It is not suggested that individuals who are entry-level use this method. There are better ways to stand out, and it can be confusing to hiring managers.
A skill-based resume is best for those who are new to the job search, or anyone who is entry-level.
Those who have been working for a long time should not use this. It makes it look like they have been out of work a long time, or have something to hide.
Reverse-chronological is the most common type of resume used. It is easy to read and review quickly.
Those who are in creative fields should consider a different format since everyone tends to use this.
Any of these can help when figuring out how to prepare a professional resume.
Have a Second Pair of Eyes Review
After putting the resume together, it needs to be double-checked.
Many people look for a professional who writes resumes.
Family, friends, or trusted colleagues can be useful to talk to. They can provide a review and read-through and determine if there is something that should change.
It helps to put the resume away for the night and review it again in the morning. This is a trusted approach for seeing how words fit, and what sounds best.
Reviewing a resume each time it changes is helpful in preventing mistakes. Keeping the resume as error-free as possible means it will have a likely chance of a review.
Seek out Places to Apply Online
Applying online has become easier than going to different offices and filling out applications.
Some of the benefits from applying exclusively online include:
Save gas since there is no driving around
Save money on postage since resumes are not mailed
Save money on faxing
There is no newspaper to buy to search the want ads
Resumes are delivered right away, with no waiting period
Some folks still use traditional means of applying online, such as looking through the paper.
Online job searches offer many more options.
Most employers focus on recruiting online, to save time and money.
There are job search sites focusing on various career sectors.
Job seekers should figure out if they want part-time work, a government job, or to work in a specific region.
Remember to Follow Up
When focusing on how to prepare a professional resume, don't forget to follow up.
Regardless if a company has reached out for an interview, or if there is no news, following up can help land a job.
Reach out with a simple email. Try to address the person by name.
It helps to point out a few key facts to influence the decision to call for an interview. Many individuals point out their education or experience, or another quality that sets them apart.
Anytime there is an interview, on the phone or in person, always follow up with a thank-you email. For those who wish to take it a step further, handwritten thank-you notes put individuals a step above from the competition.
Get a Foot in the Door with a Resume
Don't spend another minute in a job that is not a perfect fit.
Discover how to prepare a professional resume that shows off talents and abilities and past experiences.
Search for the right job, and begin a new career that makes the most of your skills.
Get started today, and see how easy it is to get hired at a company that is the perfect fit.
Let us help find the right job as you start your next search.
Related Post
Finding a good, reliable job is difficult and you normally have to have a number of important qualifications to get the role. This is even t...
When it comes to presenting yourself in an interview, image is very important. Although you may think that it is all about the knowledge and...
Getting a job in the modern world is not very easy unless you have a number of unique skills and qualities that the employer wants to see. T...