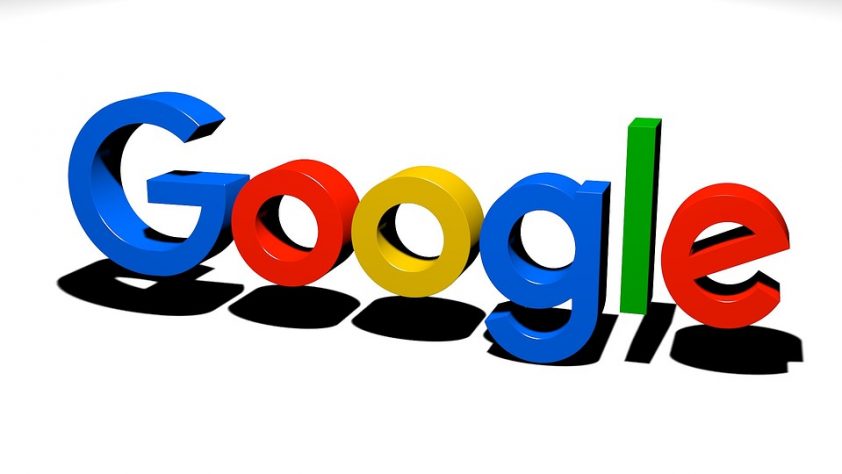 4 of the Best Companies to Work For in 2017 (Number 4 Surprised Me!)
Finding a good, reliable job is difficult and you normally have to have a number of important qualifications to get the role. This is even truer when you take into consideration that some establishments are very prestigious and getting a job at a good company can be difficult. Despite this, many people dream of getting a technical job at Google or a marketing role at LinkedIn because, although these companies are hard to get into, they are some of the best companies to work for worldwide.
The best companies have a number of factors that make some excellent to work for, one of the main reasons being that they look after their staff and treat them to an array of benefits. When you look at companies like Google, they offer their staff college bursaries, a free car and even offer them free breakfast and lunches. College students and experienced members of a specific industry will try their very hardest to work for these companies and many will often not make the cut, as their requirements and tests are very strict.
However, moving away from the application difficulty, let's start talking about the companies that made the list of the best companies to work for in 2017. This article will go through the companies that are some of the best to work for and, as you will see, many of them are internet companies that have taken the online world by storm. If you're still interested, continue to read on.
Facebook
Facebook is an internet giant and has taken the social media world by storm. As a result, they are now a billion-dollar company and are quickly eating up their competition so they can reign supreme for years to come. As a result of their success, they have had to employ a number of professionals to keep the cogs turning and, thankfully for the employees, they made the company very attractive to work for.
When you work with Facebook, they make sure you are working with like-minded individuals who you can network and build a relationship with. This means that when you're working for Facebook, you are working with some of the best engineers in the world, which can be a privilege and a motivation booster. However, as well as their praises, Facebook came in at second place as there have been some complaints about the long hours they make staff work. Some interns were working 12 hours a day, which is a big no-no for me.
Google
Google has remained on this list for years and there is no surprise why. Although they are no longer number one, they are still on this list for providing their staff with a second home. Google, as you should know, is an internet giant and is one of the largest and most profitable companies in the world. They own hundreds of companies and provide the world with a hub of information where you can find anything with the type of a few buttons.
They are on this list for one reason – they are awesome to work for. There is a range of benefits to working at Google and they hire the best of the best when it comes to engineers and software developers. This means that you'll be working with some smart people and will be on an excellent salary. They have a progression-focused culture and make sure that their employees feel good when they're working and when they're not. The only issue with Google is that it is like applying to Harvard – you're very unlikely to get accepted. So make sure you're the best of the best in your skill.
LinkedIn
Another social media giant here that focuses on the business side of networks. LinkedIn has grown very quickly and allows business people to connect to the platform and grow their network. It is also a social media where you can find useful articles and information regarding business, allowing you to grow and expand your business knowledge. As well as being an excellent platform, LinkedIn is also an excellent company to work for as it has a lot of benefits for its staff.
LinkedIn seems to be trying to mimic Google's approach to free benefits when you join them. LinkedIn values their employees and makes sure that they are working in the job they want to working in. They also offer their staff free lunches, breakfast and gym reimbursements. They clearly want their workforce to be fit and able. There have been some complaints about the gender diversity and the management skill of some of the younger managers but apart from that, they are a great company to work for.
In-N-Out Burger
This is going to be a strange one to see on this list but In-N-Out Burger is actually one of the best companies to work for in 2017. They are a fast food chain in the US and although I have never eaten at one (I live in the UK) I hear they are a very good restaurant! As well as providing a number of good burgers and fries, they also provide their staff with a great culture and place to work, according to the reviews from staff.
Despite being a fast food chain, they treat their staff very well and maintain a positive culture that promotes hard work in return for quick promotions. In-N-Out Burger allows for their employees to quickly climb the ladder for better pay and better benefits. They are always busy so there is always something to do but the only problem with this is that staff only receive a 10-minute break, which some thought was a little too short. Apart from this, there were very few cons coming from the employees.
Final Words
When it comes to working for a company, it is important to make sure they respect you and want to help you progress. The worse companies treat you like a means to an end, with the end being their profits. Having a good culture is important in business and making sure your staff are taken care of is even more important. Without staff, the company wouldn't be there in the first place. The companies above are some of the best to work for in the world and they are not easy to get into. If you want to get into any of these companies, make sure you work hard and be the best you can be.
Related Post
When it comes to presenting yourself in an interview, image is very important. Although you may think that it is all about the knowledge and...
Getting a job in the modern world is not very easy unless you have a number of unique skills and qualities that the employer wants to see. T...
How to Find a New Job Fast When it comes to finding a new job, it is no easy task. In fact, if you haven't been in the job hunting game fo...