Aldo Job Application
Aldo Job Application
An Aldo job application is available in the below section. This page goes through the history of Aldo, various job descriptions, benefits, and how to apply for a job at Aldo.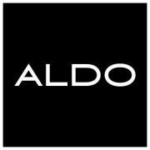 History of Aldo
Aldo, known as the "Aldo Groupe" is known for their shoes, as well as their accessories.  They were founded back in 1964 by Aldo Bensadoun.  Today, they operate over 950 stores worldwide.  You can find a majority of them in your local malls. They have other brands such as Aldo accessories, Spring, Feetfirst, as well as liquidation stores and more.  They employ thousands of employees throughout the United States, as well as the world.
Hours of Operation:  Mon-Sat: 10:00am-9:00pm; Sun: 11:00am-6:00pm
Minimum Age to Work Here:  18 years old
Positions Available:  Sales Associate, Key Holder, Assistant Manager, Manager Trainee, Store Manager, Stock Coordinator, Warehouse Worker, Warehouse Supervisor
Background Check Required? Yes
Negotiation: Set hourly rate. There is no room for negotiation.
---
Aldo Job Description / Average Wage
Sales Associate: You will be responsible for stocking shelves, as well as making sure that the customer is satisfied with his/her purchase.  You will help special order particular shoes, as well as do odds and end jobs such as cleaning and more.  Your average wage will be from $8 to $10 a hour.
Lead / Key Holder: This is basically an assistant manager position.  You will answer to the main manager.  You will also be in charge of paperwork, as well as assigning tasks to particular employees. You're going to help open the store, as well as close it when needed.  There can be a time when you're going to have to be on call when the main manager can't get the to the store. You will make an average of $8 to $11 a hour.
Stock Coordinator: You will be responsible for working the back receiving room. You will receive stock, price it accordingly, as well as organize the backroom.  You will also help stock the front of the store with any new merchandise that comes in. This job pays around $8 to $13 a hour.
Assistant Manager: You're going to assist the main manager of the store. You're going to help with opening the store, as well as closing it down. If any problems do persist, you're going to answer to the main manager of the store. The average pay is anywhere from $10 to $14 a hour.
Store Manager: This position is going to require that you open and close the store. You're going to be in charge of helping hire employees, running payroll, as well as ensuring that all duties are performed the appropriate way. The store manager will answer to the main district manager if there are any issues that do arise. The starting pay can be anywhere from $12 – $18 a hour.
Aldo Benefits
An excellent compensation
Incentive programs that you can participate in
Discounts on merchandise
Training, as well as room to grow
Aldo Atmosphere and Perks
Aldo offers a fast paced and challenging workplace environment very ideal for those who want to start a career in the shoe industry and for those who are already in the management position who wanted to pursue excellence on their career. The workers of this company receive competitive pay, incentive packages, flexible scheduling, paid comprehensive training, and a generous store discount. Qualified Aldo employees will receive additional perks like 401(k) retirement plans, paid time off and many more. Every employee is assured with a working environment that I comfortable for everyone and the company is always giving more rooms for personal and professional growth.
---
Aldo Interview Questions
What do you think is the best reason why one should wear shoes from Aldo?
Can you describe the trends you see in the footwear right now?
What are some of your favorite brands of shoes?
What if a customer asks for a shoe that is already out of stock?
How will you be able to let the customer still buy from your store if you don't have the right size shoe for a customer?
How familiar are you with the brands the company is selling?
Are you comfortable in a sales driven environment?
What is experience in the field of sales?
How will you apply high quality customer service?
Why did you apply in this company?
How long do you see yourself working in this company?
Aldo Interview Tips
If you are found eligible for Aldo, you will be scheduled for an interview after a few days from the day you have submitted the Aldo job application papers. The interview process includes one-on-one interviews or group interviews with the manager or the shift leader. When you come for an interview, be sure to be well dressed and you should have prepared about some basic information about the company. The interview questions will likely include things those that will help them assess your personality and the experience that you have in the field of sales. You should show interest about the job and assure the interviewer that you are willing to work in flexible time and even on weekends. Be impressive in answering questions and maintain an eye to eye focus with the interviewer.

How to apply to Aldo
You can't apply for a job online as of now. You will find that you will have to apply for a job at your local store. Most Aldo stores can more than likely be found at your local mall. To find a nearest location, you can search here. Download your Aldo job application below.
>> DOWNLOAD Aldo Job Application
---
Recommended Resources
Indeed Job Search – Job listings at Aldo
Snagajob Job Search – Find Retail jobs
Aldo Jobs
jobs by